Give your home the upgrades it needs.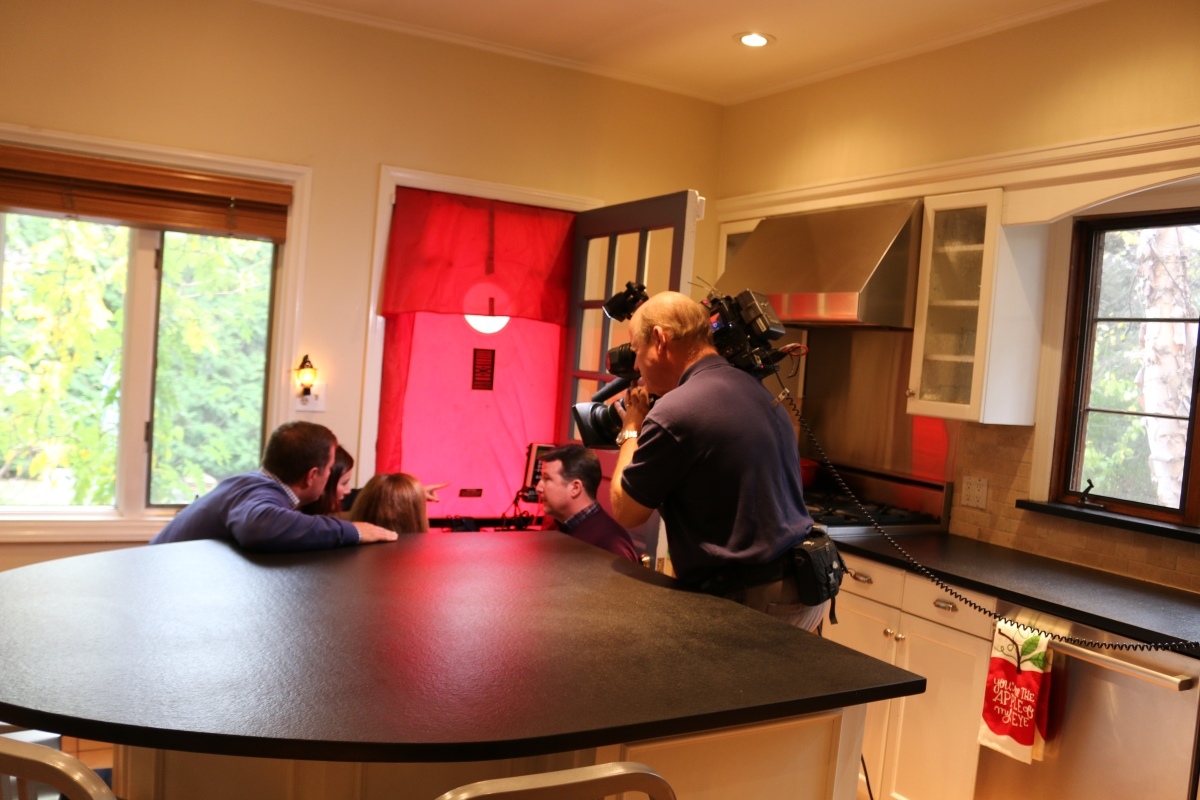 New Jersey's premier home energy audit is just $99
Save $200 on a Ciel Home Energy Audit!
A Ciel Home Energy Audit is your first step towards up to $4,000 in cash-back incentives and up to $15,000 worth of financing incentives available through New Jersey's Home Performance with ENERGY STAR program to improve your home's comfort and energy efficiency!
How it works
1) Schedule your energy audit
Certified Ciel technicians perform a top-down assessment of the safety and energy efficiency of your home using specialized diagnostic equipment. The more we can save on your utility bills, the more cash and financing incentives you qualify for!
2) Review and install upgrades
Pick and choose exactly which upgrades to make on your home. Choose from upgrades to your home's insulation, heating, air-conditioning, and hot water systems to save up to thirty percent on your energy bills.
3) Get your New Jersey Home Performance with ENERGY STAR® rebate
Up to $4,000 in cash-back rebates and up to $15,000 worth of incentive financing is available through the New Jersey Home Performance with ENERGY STAR program! Let our team of specialists manage the paperwork and processing so you don't have to. Cash-back incentives are delivered within 60 to 120 days after your upgrades are installed.
New Jersey Home Performance with ENERGY STAR
More than 500,000 homeowners nationwide have participated in Home Performance with ENERGY STAR.
New Jersey's Home Performance with ENERGY STAR program offers whole-house solutions to high energy bills and homes with comfort problems.
Unlike typical energy audit programs, the goal of Home Performance with ENERGY STAR is to turn recommendations into improved homes.
Cash-back incentives in the amount of $2,000, $3,000, or $4,000 help you save money and extend your home improvement dollars.
Incentive financing totaling $5,000, $10,000, or $15,000 provides multiple payment options to meet your needs and your budget.
Take the first step towards participating in the New Jersey Home Performance with ENERGY STAR program with New Jersey's premier provider of home energy audits.
Questions? Our reps have answers. (201) 632-3463
2019 Home Performance with ENERGY STAR® Contractor of the Year
Ciel Power LLC was honored to be presented with the national 2019 Home Performance with ENERGY STAR award at a ceremony in Washington DC on April 11th, 2019.

ABC World News Tonight with David Muir joins Ciel on a home energy audit in Ridgewood, New Jersey.
ABC World News Tonight's Chief Business, Economics, and Technology Correspondent, Rebecca Jarvis, joins the Ciel team on a Ciel Home Energy Audit in Ridgewood, New Jersey.
Ciel Power Home Energy Audit and Upgrades Featured In New York Times Article
Cold Comfort by Jen A. Miller
Is your home ready for the first deep freeze? As the winds gear up and winter's icy fingers beckon, a home energy audit could help.
Community programs
At Ciel, we're developing ground-breaking sustainability partnerships with towns, businesses, and academic institutions throughout New Jersey.
See your town listed? Click the link to learn more.
Responsibly Raising The Bar
While conventional insulation and mechanical contracting has evolved to maximize profits and production, we carefully examine each of our customer's homes to make insightful recommendations about budget-friendly improvements that will yield the biggest impact on their home's overall comfort and efficiency.
Every home. Every day.
We're all about focusing on what matters most – keeping your family healthy and safe. Morning to night, certified Ciel technicians are using sophisticated diagnostic equipment to meticulously examine gas lines, combustion appliances and exhaust ventilation so we can make recommendations that underscore the health, safety, and well-being of our customers.
Comfort and energy efficiency
Sophisticated Thermal Imaging

Advanced Depressurization

Detailed Analysis
Health and safety testing:
Carbon Monoxide

Gas leaks

Exhaust ventilation
Best-In-Class Reporting
Dig deeper with detailed reports that provide the visibility and insight necessary to make important decisions about your home.
Professional Consultation
Get experienced insight on the multiple paths towards a comfortable and efficient home, understand the financial incentives available for upgrades, and enjoy a streamlined paperwork process so you can stay productive.
Audits don't save energy, retrofits do.
There's no way around it. No matter how sustainable and eco-friendly we try to be, we're still having an impact on our environment. So we decided to do something about it. We've teamed up with our good friends at TreeEra to plant one tree for every audit we perform. Planting one tree can offset up to one ton of CO2 in its lifetime! We love that.
Schedule a home energy audit with New Jersey's premier provider for just $99